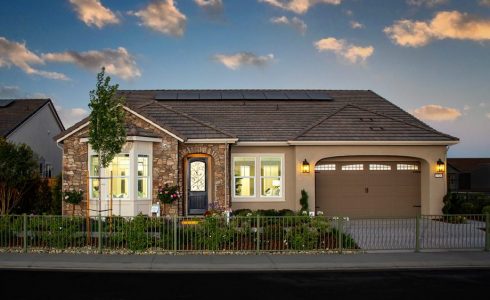 How To Protect Your New Home
Sep 20, 2022
For most homeowners, their home is the largest purchase they've ever made. It makes sense to do everything possible to protect your large investment. Here are a few ways you can protect your new home and be prepared for any surprise life may throw your way.
Stay on top of repairs
You're now responsible for managing all repairs and maintenance on your new home. While you won't need to worry about replacing items just yet in your new FCB home, it's still a good idea to prepare for future work.
Start by building repair costs into your budget. Set aside between 1 to 2 percent of the final purchase price of your home each year. For example, if your home was $600,000, you should budget $6,000 to $12,000 per year, which breaks down to $500 to $1,000 per month. Having this money stashed for emergencies will keep you from experiencing the financial stress caused large, unexpected costs.
Stay on top of routine maintenance. This will help your home retain its value and ensure your systems run at peak performance. Not only that, but it'll also help you catch small issues before they grow into big and expensive headaches.
Set up security
Some of the most effective security measures are also the simplest: securing the doors and windows. Locked doors and windows are a major deterrent to break-ins. Make sure the locks are working and lock every door and window when you leave or go to bed, especially those on the lower level.
Adding exterior lighting can also keep your home safe. Motion-activated lighting is a smart option for outdoor lighting. Include the front door in your lighting plans so you can see who is at your door when the doorbell rings.
You can also consider installing a home security system. There are several options for security systems, from cameras you monitor to full-service professionally-monitored systems. Smart home security products are growing in popularity, from cameras, doorbells, locks, and more, all of which work together to secure your home and family. Here are some things you should consider before investing in smart home technology.
Get to know your neighbors
There are a lot of benefits of becoming friendly with your neighbors. When you develop a relationship with your neighbors, not only will strengthen connections and create a harmonious neighborhood, but you'll also have an extra set of eyes to watch your home while you're away. They'll be more likely to notify you or call the police on your behalf if they should notice anything suspicious.
Prepare for accidents
Home insurance provides financial protection if your home is involved in a natural disaster or accident. You should also get familiar with your homeowner's insurance policy and understand its coverage limits.
After navigating the home-buying process, you've finally found your new home. These tips will set enable your family to enjoy it for years to come. Are you looking for a new home in the Central Valley? FCB Homes builds new home communities in Lodi and Riverbank. Visit us online at  FCBHomes.com to learn more about our new construction homes and find your new home.