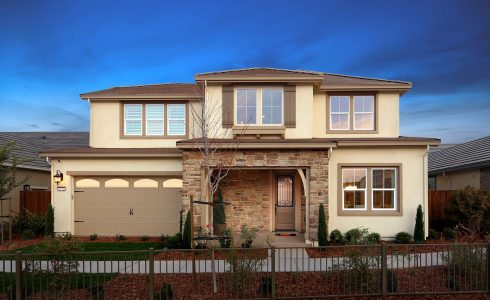 Understanding Home Insurance
Mar 2, 2021
Your new home may be your most valuable asset so it makes sense that you'll want to protect this investment. That's where home insurance comes in.
Here's a quick guide to understanding the basics of what home insurance is and what it covers.
What is home insurance?
Home insurance, often called homeowners or property insurance, covers your home and provides financial relief in the event of covered damage or loss. It can also cover costs in case you're responsible for damaging another person's property or someone is injured at your home.
Home insurance serves three main functions:
Repair your home, yard, and other structures on your property
Repair or replace your personal belongings
Cover personal liability in case you're responsible for damage or injury to someone else
What does home insurance typically cover?
Home insurance typically covers a range of events you may experience as a homeowner. Exact policy limits and coverage vary by state and broker, but here are some of the common incidents a typical insurance policy can cover:
Property damage: covers interior or exterior damage to your home or attached structures (like a garage) caused by fire, lightning, vandalism, or another covered event. Freestanding structures like detached garages or sheds may need to be covered separately. Your insurer will cover the cost to repair or rebuild the damaged property. They may also cover the cost of temporary housing if your home becomes uninhabitable.
Personal property loss: this covers the cost to repair or replace personal belongings that are stolen or damaged. If you have a lot of luxury items, you may want to consider purchasing extended coverage to cover any value above your personal property coverage limits.
Liability protection: if you, your family, or even a pet causes injury or damage to someone else, your insurance policy will cover the bills for you.
What doesn't home insurance cover?
The list of covered events is pretty comprehensive but there are a few common disasters that aren't covered by the typical policy, like floods and earthquakes. If you live in an area that is prone to either of these natural disasters, you'll need to consider purchasing a separate policy for each.
Some other events that aren't usually covered include land and mudslides, sinkholes, animals (including termites), mold, loss of power, government action, and damage due to warfare or nuclear accidents. It also doesn't cover homeowner neglect. So be sure to stay current on your home maintenance!
Is home insurance required?
Home insurance isn't required by law but depending on your mortgage type, it may be required as a condition of financing. Check with your mortgage provider to see you will need to get insurance coverage. Having an insurance policy is a smart move even if it's not required by your lender.
Questions? Talk to an insurance professional
An insurance broker will be able to answer any questions you have about which policy option is best for your situation, how much coverage you'll need, policy limits, how to file a claim, and more. Insurance is not one-size-fits-all. Work with a reputable insurance company to create a policy that provides the exact coverage you need.
When it comes to protecting your home, having insurance is often the difference between being able to rebuild your home or replace your belongings. Make it a point to review your policy on an annual basis and make any adjustments as your lifestyle changes. Home insurance won't stop the unthinkable from happening but will give you peace of mind knowing you're covered just in case.