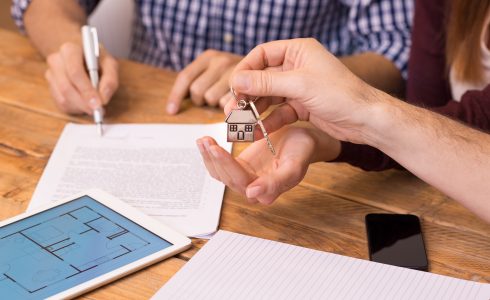 What You Need to Know Before Buying a New Home
May 24, 2022
The home buying process begins earlier than most people believe. It doesn't start when you begin visiting homes, it begins the moment you decide you're ready to buy. Buying a new home is a major commitment that requires careful thought and consideration. Here are a few things you need to know before you begin your homebuying journey.
Local market conditions
Real estate is regional, not national. While trends may be similar across several areas, it's important to dial in on how your local market is performing. Check home prices and demand and inventory for homes in your area by browsing listing websites and checking market reports. This is where an experienced and knowledgeable real estate agent will help.
Your credit score
Your credit score is an all-important financial number you need to know. Lenders use this three-digit number to determine your mortgage eligibility and the interest rate you'll qualify for. The higher your credit score, the more likely you will be able to secure a home loan with favorable interest rates. Give yourself the best advantage by keeping track of your credit score and improving it as much as possible.
How much you can afford
Mortgage calculators are helpful for gaining a general idea of how much you can afford. However, it's worth taking your personal financial situation into account. Review your income and expenses and see how much is available for housing expenses. Determine how much you're comfortable paying every month and keep that number in mind if you end up being approved for more than expected!
Your financing options
Before you begin touring homes, apply for a mortgage preapproval with a few different lenders. Preapproval is a formal review of your credit history so you should save this step until you're ready to complete a home purchase. You'll end up with a firm number of how much a bank is willing to lend. Remember what we mentioned earlier; you don't have to borrow the full amount! Be aware that new home builders often have a preferred lender so keep that in mind if you're considering a new construction home.
In addition to financing, you will want to know what your options for a down payment are. Don't worry if you don't have the traditional 20% down payment; lenders offer different mortgage options with varying down payment requirements.
Where you want to live
The kind of lifestyle you want will determine where you'll ultimately live. Are you willing to commute? If so, how far? Do you want to live in a suburban area or prefer to live closer to a bigger city? What other amenities do you want nearby? Each neighborhood has its own personality so choose one that has the amenities that are most important to you and fits your price range.
Type of home you want
Homes come in different shapes and sizes. From detached, single-family homes to condominiums and townhomes, there's a home for every family. Consider your lifestyle and your future plans to determine which home style is best for you.
You also want to consider the features and amenities you want your home to have. Think about the kind of home that fits your actual lifestyle, not the one you dream you'll have. If you have kids or plan to add to your family, a home with extra room to grow into is a good choice. Create a list of your must-have amenities to use as your guide while looking at homes.
Buying a new home is a big deal. These factors we share are things only you can answer. If you've decided you're ready to take on the challenge of buying a home this year, we can help. Visit us at FCBHomes.com to learn more about our new home communities in Lodi and Riverbank and start your journey to your new home today.