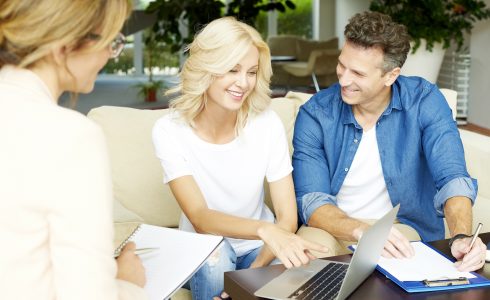 How Much of a Down Payment Do I Need?
Dec 21, 2021
Your down payment is an important part of your home financing but coming up with the down payment is often the biggest roadblock most prospective homebuyers face. While a 20% down payment is ideal, it's not actually a requirement for buying a home. So, how much of a down payment do you need? Well, it depends. Let's take a deeper look.
What's a down payment?
A down payment is a percentage of a purchase, like on a home or car, that you pay upfront. This amount is combined with your home loan to make up the full purchase price. Your down payment affects a few things:
The total amount you'll have to borrow. Your final loan amount is the purchase price of the home minus your down payment. So the larger your down payment, the less you need to borrow.
Your interest rate. Depending on the lender, you may be able to secure a more favorable interest rate with a larger down payment.
Whether you need to get private mortgage insurance (PMI). PMI protects lenders from loan defaults. Lenders usually require PMI for those who put down less than 20%. The PMI premium is added to your mortgage payment.
What's the minimum down payment requirement?
The required minimum down payment varies depending on the type of loan you get and your credit rating so check with your lender to confirm:
FHA loans: backed by the Federal Housing Administration, you can get a loan with a minimum of 3.5% down. This is the most popular option.
VA loans: backed by the U.S. Department of Veterans Affairs, VA loans are available for current service members, veterans, and eligible surviving spouses. VA loans don't usually have a down payment requirement.
USDA loans: USDA loans are available for those who are buying in rural and some suburban areas. These loans are backed by the U.S. Department of Agriculture's Rural Development Program.
Conventional mortgage programs like Fannie Mae's Conventional 97 and HomeReady loans or Freddie Mac's Home Possible: these loans require a minimum of 3% down payment.
How much should you put down?
Since a 20% down payment isn't required, you may wonder if you should put down the full 20%. It really depends on your financial situation. While larger down payments usually mean lower monthly mortgage payments, you risk being cash strapped for some time after moving in. In fact, the average down payment for first-time buyers is just 7%.
If you don't have a lot of savings but have a good and steady household income, finding a no- to low down payment loan may be the best strategy. Conversely, if you have a lot of savings but a lower annual income, putting as much down as possible to reduce your mortgage payments is a smart idea. Check with your lender to explore your financing options.
If you're planning on buying a home soon, understanding the power of your down payment is helpful. We highly recommend you talk to your mortgage lender to create a solid plan that's right for your financial situation.
Once you've reached your savings goal and are ready to start looking for your new home, visit FCBHomes.com to learn more about our new home communities in Lodi and Riverbank.