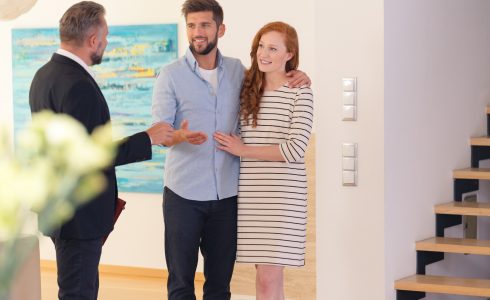 Tips for Navigating the Spring Home Buying Season
Feb 16, 2021
Spring and summer are real estate's busiest season. The combination of new inventory becoming available following the holidays, favorable weather, and families' desiring to move following the school year means there are a lot of people in the market looking for new homes.
Competition can be fierce; especially for existing homes in popular neighborhoods and school districts. Here are some tips you can use to navigate this busy home buying season!
Know your needs and wants
It's important to know what you're looking for in a home before you begin shopping so you can take action as soon as you find a home that matches your criteria. Start by creating a list of everything you need and want in your new home. If you're not sure, walk through your current home and take note of what features you like and what you wish you had.
Be prepared
The first step is to always be prepared. There's a lot of prep work to complete between deciding you're ready to buy a new home and closing. Present yourself as a serious buyer by checking your credit (and addressing any issues if necessary), get pre-approved for a mortgage (this is different than being pre-qualified), and prepare your finances.
Research your ideal location
Identify which neighborhoods you'd like to live in and do some research. Your realtor will be able to give you additional information about your preferred locations, like average home prices and time on the market. They'll be able to advise a buying strategy if it's a popular location. Check out this blog post to learn how to choose the right neighborhood for your family.
Set price alerts and visit listing websites daily
After narrowing down the location, type, and price of your desired home, visiting listing websites frequently and create price alerts from listing websites so you can be notified as soon as a property that fits your criteria hits the market. This will allow you to quickly decide if you want to tour or put an offer on the home.
The spring home buying season can be ultra-competitive but with a little preparation, you can improve your chances of finding your dream home. If you're ready to buy, visit FCBHomes.com to learn more about our new home communities in Lodi.