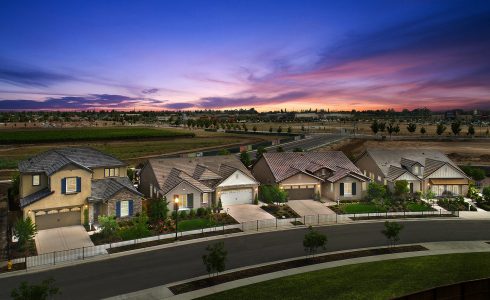 New Year, New Home: Get Ready to Buy in 2022
Feb 2, 2022
Deciding to buy a new home doesn't happen overnight. It takes planning and time to get everything in order before buying a home. So, if you know you want to buy a home this year, now is the perfect time to start preparing.
Not sure where to start? Don't worry; we've got you covered. Here's a guide to help you prepare now so you can buy a new home this year.
Research mortgage options
Being an educated home buyer is important. There's more to buying and owning a home than just signing on the dotted line! The first step is to learn as much as possible about home financing. Getting a mortgage is a major commitment so it's important to understand your options. Learn what financing is available so you can figure out what option is best for you.
Here's a quick summary of some of the more common loans you may come across. And don't worry about not knowing everything; you're not expected to have all the answers so feel comfortable asking questions from the experts!
Know your budget
Knowing how much you can afford is an important step. This number will guide your home search. There are a couple of ways to figure out how much you can afford. You can use a mortgage calculator to estimate how much may be able to afford or you can meet with a lender and get prequalified. The lender will review your finances and provide an estimate of what you can potentially qualify for when you do apply for a mortgage. Prequalification does not guarantee a loan and you aren't obligated to use that lender when you are ready to apply.
Get your finances ready
Now is a good time to focus on your finances to make sure you're in the best position to be a responsible home buyer and owner. Check your credit report to make sure all the information is accurate and fix any mistakes. It can take several months for an error removed from your report so the earlier you begin, the better.
Your credit score is an important number and can determine the interest rate you'll pay on your mortgage. In short, the higher your score, the lower your interest rate. If your credit score is a little low, use this time to improve your score by paying your bills on time, paying down the balance on your debts, and avoiding applying for new loans.
Save for a down payment and other expenses
If you're expecting to buy a home within the next six months, you probably already have some money saved. However, if you're starting from scratch, start saving! The down payment is typically between 3% and 20% of the purchase price of your home, depending on the type of loan you have.
Tour open houses
Tour a few open houses or look through real estate listings in the neighborhoods you're interested in to see what is available in your price range. While you're looking at homes, start putting together a list of the must-have features you need in your new home along with a few "nice-to-have" features you're willing to compromise on if needed.
Buying a new home is a big decision. With a bit of planning and preparation, you'll be ready to find your new home in no time. When you're ready to buy, visit us at FCBHomes.com to learn more about our new home communities in Lodi and Riverbank.