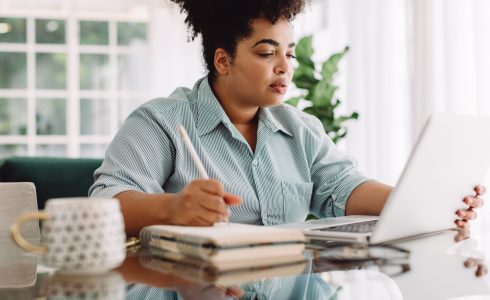 How to Get Your Credit Ready for a Mortgage
Jun 7, 2022
If buying a new home in Central California is on your to-do list in the coming year, now is a good time to review and strengthen your credit. Having a strong credit profile will increase the chance of qualifying for a mortgage with a favorable interest rate. Use these tips to get your credit ready for a mortgage.
Maintain a credit history
The length of your credit history is essential. In fact, it accounts for about 15% of your credit score. While you can't add time to your credit history, you can help bolster it by keeping open older accounts open and active, even if it's just for a couple of small charges.
Review your credit score and report
Lenders use your credit report to determine whether or not you qualify for a loan and the interest rate. Do you know how your credit stacks up? Request a copy of your report from the three credit bureaus (Experian, TransUnion, and Equifax) to see what lenders will review and make sure everything is accurate (quick note: don't be surprised by minor differences. Each bureau works on a different schedule so may not all show the most recent information). Dispute errors as soon as possible.
You should also check out your FICO credit score. This three-digit number represents your credit report. Your credit score will improve as your credit report improves. You don't need a perfect score to qualify for a mortgage but you'll want to aim for at least a 620.
Reduce debt
Lenders review your debt-to-income ratio (the amount of your monthly debt payments versus how much you make) to determine if you can manage your debt payments. If you have a lot of consumer or revolving debt, like credit cards, you should try paying that off every month instead of carrying a balance. Sometimes it's not possible to fully pay off a debt, in the case of debt like a car or student loan, but you should be consistently paying those balances down. Most lenders want you to maintain a debt-to-income ratio of 36% or less.
Pay your bills on time
Your payment history is another big chunk of your credit score – about 35%. Your credit score represents your ability to pay bills on time and lenders use that to determine how likely they'll be repaid if they approve you. A history of missed or late payments can compromise your chances of being approved or may cause you to have higher interest rates and fees. If you regularly pay your bills on time, keep it up. If not, set up alerts or automatic payments to help you stay on top of your bills.
Limit large purchases
As you work to get your credit ready for a mortgage, you should limit large purchases and applying for other loans. Your credit utilization, the amount of credit you use relative to your credit limit, accounts for a third of your credit score. Regularly maxing you're your credit card is not a habit you want; a high utilization rate negatively affects your credit score.
A mortgage is the largest financial commitment a person makes so it's important that your mortgage application presents your credit profile in the best way possible.
We hope you'll consider us when you're ready to buy a new home. FCB Homes designs landmark developments in Riverbank and Lodi filled with beautiful new homes and a strong sense of community. Visit us online at FCBHomes.com to learn more about our new home communities. We look forward to making your dream home a reality.