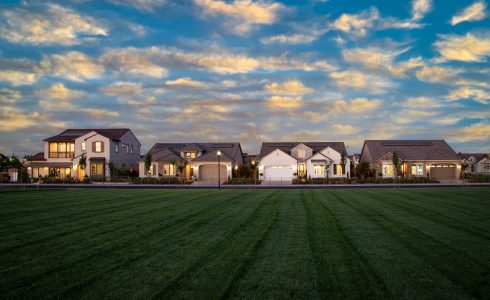 Budgeting as a New Homeowner
Jul 6, 2022
Buying your first home is an exciting milestone. You've diligently reviewed your finances, secured financing, found your home, and made it through closing. Now that you have the keys to your own home, it's time to start budgeting as a new homeowner.
But where do you start? Even experienced budgeters can be confused about building a homeowner's budget. If buying a new home is in the cards this year or next, here are some homeowner expenses you should be planning for.
New regular expenses
You're probably already used to handling some of these regular expenses, like utilities and rent, and these will continue in your new home (with the mortgage replacing rent). However, there may be some new expenses that are unique to homeownership you should now be accounting for:
Property taxes and home insurance: Depending on how your financing was set up, taxes and insurance may be included in the total price of your monthly mortgage payment. If it isn't, you'll need to set aside money each month to cover these expenses. Remember, while your mortgage payment may stay fixed over the life of your loan, property taxes and insurance premiums may vary year-to-year.
Homeowners association (HOA): Homes that are located within a planned community are often part of a homeowners association. HOAs are typically responsible for the maintenance and upkeep of the public areas of a community and for enforcing rules. These self-governed organizations use monthly dues to cover the costs of these updates. Monthly dues can run up to several hundred dollars a month. If your HOA fees are paid annually, budget a set amount each month so you have the money available when it's time to pay.
Maintenance and Repairs: As homeowners, you're now responsible for the upkeep and repairs of your home. One of the benefits of buying a new construction home is you don't have to worry about covering maintenance costs during the first year of ownership. Even though you won't need to worry about upkeep for a few years, take advantage of this delayed cost by setting aside 1 to 4% of your home's value each year to cover upkeep.
Utilities: If you're moving from an apartment into a larger home, you should be prepared for a higher utility bill. You will also now be responsible for water and garbage collection.
Other home expenses
Here are some hidden costs of homeownership you should also prepare for.
Lawn care: Many first-time homeowners face a brand new set of responsibilities: lawn care. This is especially important if you do have a neighborhood HOA since they may enforce strict lawn care standards. You can hire a service to take care of it for you or handle the lawn tasks yourself. If you choose to handle lawn care, you'll need to budget for equipment and supplies, like a lawnmower, hedge trimmer, fertilizer, pest control products, etc.
Furniture and décor: A new home often means additional rooms to furnish, especially if you're moving up into a larger home. Buying new furniture and decorations for your home can put a strain on your budget. You don't have to buy everything all at once; take your time and decorate slowly. Here are some additional tips for decorating on a budget.
Home security: Another cost to consider is home security. If you decide to purchase a home security system, you'll need to budget for the equipment and monthly monitoring service.
Future projects: As you live in your home, you may think of new projects you'll want to complete. Starting a slush fund for future renovation projects is a smart move. That way your project funds are available when you're ready to start.
Life as a new homeowner comes with lots of new responsibilities but it can be rewarding knowing you're building equity and enjoying the security of owning your own home. A home's budget is not a static entity; we recommend regularly revisiting your budget and making adjustments as needed.
By planning for these common home expenses, you'll be prepared to enjoy your first year in your new home. When you're ready to start looking for your new home, visit FCBHomes.com to learn more about our new home communities in Lodi and Riverbank.