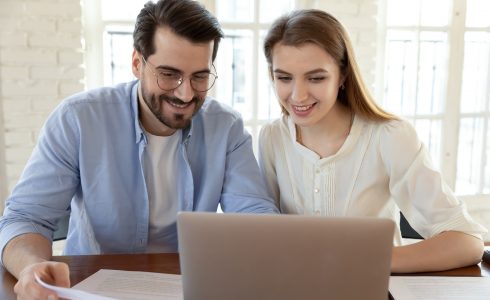 What is a First-Time Home Buyer?
Oct 18, 2022
The home buying process can feel like a mystery to first-time home buyers. There are many tasks and requirements to navigate so it's easy to feel overwhelmed. We'll unpack what it means to be a first-time home buyer and some of the benefits that come with this status.
What is a first-time home buyer?
Most people understand the term "first-time home buyer" to mean someone who buys a home for the very first time that will be their primary residence. However, the U.S. Department of Housing and Urban Development (HUD) defines a first-time home buyer as someone who:
Hasn't owned a principal or main residence for the three-year period ending on the date of purchase of a new home or
Has never owned a principal residence even if their spouse was a homeowner or
Anyone who is a single parent who owned a home with their former spouse or
A displaced homemaker who only owned property with their spouse or
Owned a principal residence that was not permanently affixed to a permanent foundation, like a mobile home.
First-time home buyer benefits
Thanks to the government's desire to increase the homeownership rate, there are several programs and specific benefits available to first-time home buyers.
Tax benefits: first-time home buyers are able to withdraw funds from their individual retirement account (IRA) or 401k to purchase their first home penalty-free.
Mortgage loan programs: there are several mortgage programs and products that are exclusive to first-time buyers. In addition to federal programs like FHA, VA, or USDA loans, some private lenders may also have special programs for first-time home buyers.
Grants and assistance programs: first-time buyers can apply for various grants, forgivable mortgages, and assistance programs that can help with down payments or closing costs. These programs are typically managed by local and state governments.
Home buyer education: knowing what to expect during the home buying process is priceless. Thankfully there are educational programs and resources available to first-time buyers that can shed some light on loan options, how to apply for a mortgage, and the buying process. Certain loan programs may require attending a home buyer education class.
There may be income limits, credit score requirements, or debt-to-income restrictions in order to qualify for some of these programs. Have specific questions about your eligibility as a first-time home buyer? Reach out to your loan provider for additional clarification about your specific situation.
Ready to make the leap to homeownership this year? We can help! Visit us at FCBHomes.com to learn more about our new home communities in Lodi and Riverbank and start your journey to your new home today.