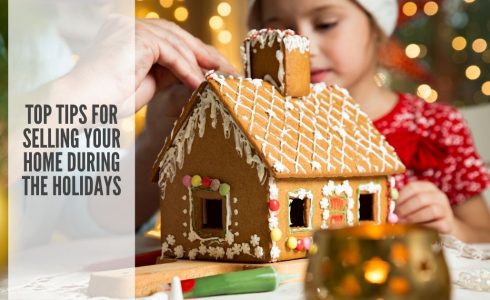 Top Tips for Selling Your Home During the Holidays
Dec 10, 2019
The holidays can be hectic, especially if you add selling your home to your to-do list! While most people wait until the spring to list their home, the holidays can be a great time to sell your home. Why? There's less competition since many home sellers take a break during the holiday and buyers are more serious.
If you're going to sell your home during the holidays, here are the top selling tips to make the process go smoothly.
Clear the clutter
This first tip is appropriate regardless of the season! Your first step is to clear extra to maximize the feeling of spaciousness in your home. Having too much stuff in your home can distract the buyer from noticing the important selling features of your home.
Scale down the decorations
Just because you're selling your home doesn't mean you can't decorate for the holidays. Instead of going all out, keep holiday decorations to a minimum. A good way to decorate is to focus on the season instead of the holiday. Choose seasonal colors like silver, blue, red or white and natural elements like evergreen branches or holly. Similar to using neutral paint colors, decorating your home with a seasonal motif allows people to visualize themselves and their belongings in your home. Remember: your goal is to appeal to as many people as possible.
Boost curb appeal
First impressions are important! You don't want to turn people away with an unkempt yard. Maintain your lawn maintenance during the winter months. Keep driveways and walkways clear and well lit since daylight is shorter.
Keep thieves away
Play it safe by not leaving wrapped gifts under the tree during showings. Keep your gifts safe by placing them in another area of your home. If you like the look of gifts under the tree, consider placing empty decorative boxes underneath instead.
There's no good or bad time to sell your home. It's all about knowing how to set your home up for success. When you're ready to buy a new home, we're ready to help. Visit us at FCBHomes.com to learn more about our new home communities in Lodi, Manteca, and Stockton.