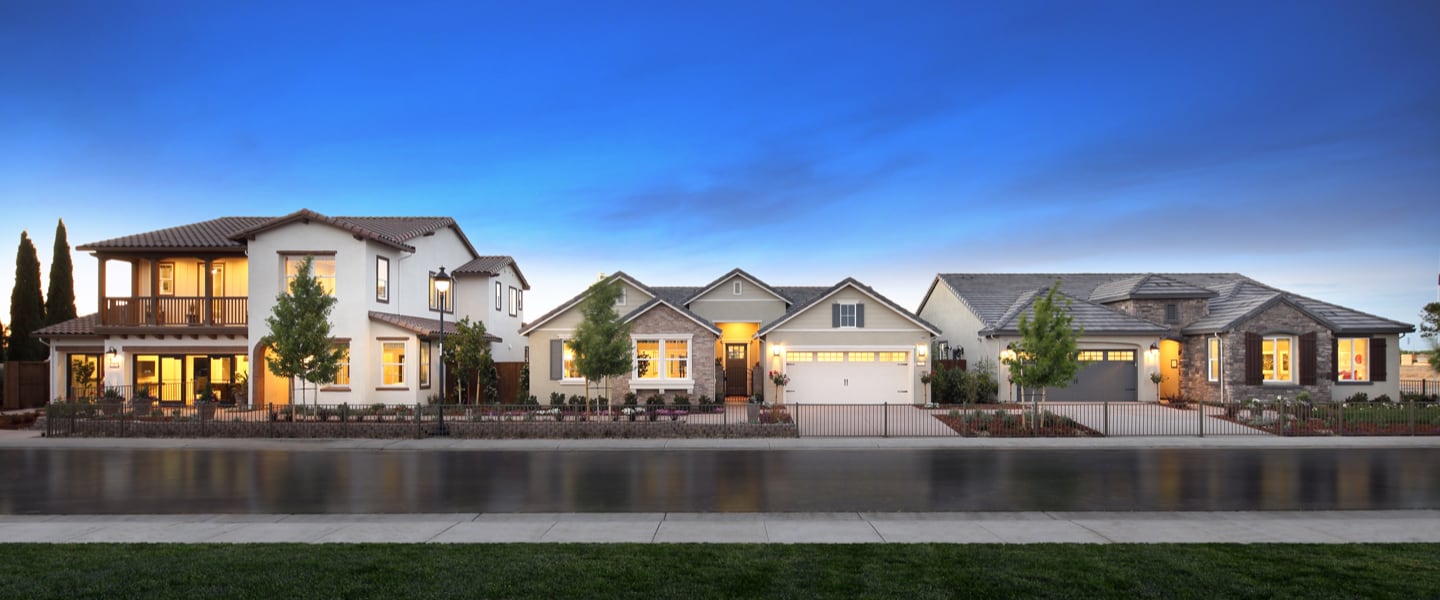 Rose Gate Fast Facts
Apr 3, 2015
Jubilee Collection Models at Rose Gate are Now Open
FCB Homes is proud to announce our new Rose Gate community, a celebration of all that makes living in Lodi special. It honors the City's legacy through its name – as the rose is Lodi's official flower. Located in the desirable northwest corner of town, Rose Gate's ideal location provides the gateway to one of Lodi's finest neighborhoods, and amenities including the Westgate shopping center, public and private schools, beautiful Lodi Lake, and our own Rose Gate Park.
For 25 years, we have been building fine home communities throughout the Central Valley and are proud to call this area our hometown. FCB Homes creates landmark neighborhoods that are built with quality products, offering timeless design and enduring value. Each home is constructed with our clients' unique needs at the forefront of every decision. We invite you to consider Rose Gate for your next home. We're confident you'll discover it's a place with more of everything you love!
Ne i g h b o r h o o d F a c t s
• Within our neighborhood, there are three distinct
villages, each with its own series of floor plans: Jubilee,
Artistry & Celebration.
• The pedestrian friendly design of the neighborhood
encourages active lifestyles and supports the neighborly
values of yesteryear. Rose Gate is just steps away from
local shopping and dining, and a short ride to many
of the wineries in our town.
• 230 home sites, with a wide variety of home site sizes.
• The three villages will offer 8 one-level and 8 two-level floor plans, with 3 to 6 bedrooms, ranging in size from 1955 to 3850 square feet of living space.
• A variety of authentic architectural styles will be offered;
Cottage, Americana, Monterey, Traditional, Spanish,
Andalusian, Spanish, Tuscan & French Country.
• Two-car and three-car garages, pre-wired with 110v,
with the upgrade option of 220v for an Electric Vehicle
charging station.
• 400 trees will be planted throughout the community.
• Our 5-acre Rose Gate Park is located within walking
distance to all three neighborhood villages. The park
will feature a covered picnic pavilion, barbecue, benches,
walking paths, two distinct playgrounds, playing
fields, a rose garden, an arbor and many shade trees
throughout.
• With the entire neighborhood being wired with fiber
optic lines, Rose Gate is on the leading edge of technology,
and will support a vast array of communications and
data options for your new home.
• FCB Homes is committed to building environmentally
responsible communities, incorporating "Green Building"
principles throughout the process. We offer a variety
of limited footprint features to ensure we are using our
precious energy, water, and material resources efficiently
for the betterment of community – both now and in
the future.
If you would like to receive updates on the Rose Gate community, please register online
at our website, www.fcbhomes.com or www.rosegatehomes.com
209.444.2800
---
---