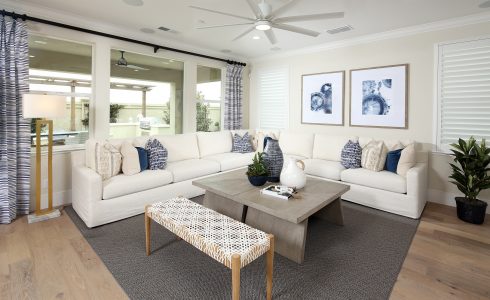 Quick and Easy Ways to Refresh Your Home
May 26, 2020
After spending weeks at home, you may have noticed some areas that could use some updates. While a complete renovation may not be in the cards, there's still plenty of ways you can give your home a refresh during this season. Here are four simple ways you can refresh your home for free!
Rearrange your belongings
Nothing makes a space feel new than rearranging your belongings. Even the smallest changes can add up to make a big impact on the look and feel of your room. Some ideas include trying a new furniture layout, restyle your bookshelves or rehang artwork. Consider changing older framed photographs for newer ones.
Organize
Are your storage spaces filled to the brim? Take time to organize your things. Look through the closets and cabinet and get rid of anything you no longer use. Once you're finished, give the space a good cleaning before replacing the items you're keeping or finding new homes. Set aside items you'd like to donate when collection centers are open again.
Shop your home
Instead of going out to buy a new piece of art or decoration, walk around your house and see if there's anything you already have that can be placed in another part of your home. Maybe it's a piece of art, a lamp, basket, mirror, or even a piece of furniture.
Review your lighting
Lighting has a big impact on interior design. They can turn drab room into a warm and cozy space. A few quick ways to update your lighting are replacing old or burned out bulbs, swapping lamps from rooms, and cleaning your lampshades. Yes, layers of dust can obscure the brightest bulb. Use a microfiber cloth or vacuum cleaner to dust the lampshades and wipe down bulbs. While you're dusting your lampshades, give your blinds and curtains the same treatment.