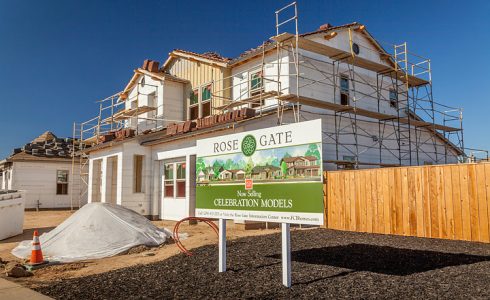 Newsletter 1.25.16
Jan 25, 2016

Community News & Updates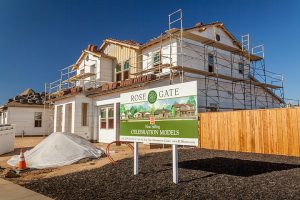 Celebration Models Coming Soon!
The Celebration Collection at Rose Gate offers the best of luxury living in the heart of Lodi's wine country. The Rose Gate team of architects, designers, and craftsmen a re dedicated to offering more features, more innovation, and more of everything you love in a new home.
The Celebration residences feature large open living spaces, gracious master suites, chef inspired kitchens and are ideal for entertaining friends and family. These floor plans offer the best of California living with outdoor options such as California rooms, exterior fireplaces, decks and balconies. FCB Homes is looking forward to the opening of the Celebration model homes in the coming weeks .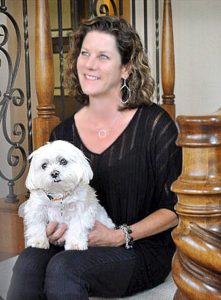 An Interview with the Designer- Barb Ford
How do the Celebration Collection's floor plans influence your Model Home design choices? The layouts and the selection of furnishings directly relate to the scale of the interiors. Windows and traffic flow influence how you place the furniture. The furniture was chosen carefully based on the tall, grand ceilings and overall scale of the homes. We wanted to showcase the beautiful floorplans for Celebration. We are very excited to see the models coming together!
What are the most prevalent and lasting trends in interior design this year, and are you incorporating any of these in your design process for the Celebration Collection? The furniture industry is a lot like the fashion industry and there are trends for everything. With everyone being 'green', the reclaimed, resurfaced look is very current. Grey is the main color in all of the fabrics combined with fresh turquoise, pumpkin and jet blacks. Other trends are clean, tailored lines in upholstery and case goods. All of these fun and current trends will be reflected in the Celebration models.
What makes Celebration's home plans so livable for such a wide variety of lifestyles, whether big families or empty-nesters? The Celebration floor plans are simply great! These open concept homes create open spaces to feel dramatic, with spacious rooms that make for functional living. Each room is very livable, with wide open spaces versus compartmentalized little rooms that are unusable. Empty-nesters will find the wonderful kitchens and dens great for entertaining, with rooms for children and grandchildren coming home for a visit. Big families will find their home in Celebration with lofts, large secondary bedrooms, and full scale kitchens for grand dinners.
What are some key pieces that everyone needs this year in their home? I love beautiful fabrics and you can never have enough pillows! Soft lighting from lamps are best versus overhead lighting for warmth and coziness in your spaces. Comfort is the key to enjoying the beautiful interiors and spaces in your new home
________________________________________________________________________________
New Year Custom Cruiser Giveaway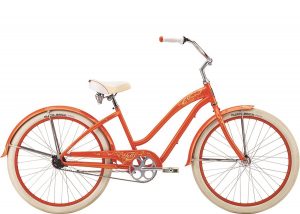 FCB Homes is delighted to offer another custom cruiser for our New Year Giveaway! Just stop into our sales offices at Rose Gate, take a tour of our model homes, and completely fill out a Registration Card to enter.
If you have already registered on our interest list, simply bring in or refer a friend, and you will be entered for the drawing as well!
Winner will be announced at the end of February!

________________________________________________________________________________
The Buzz at Ros e Gate – Exciting times for the Artistry Collection
Rose Gate's Artistry Collection models are well underway, and on schedule to open this Spring! Artistry is a charming neighborhood of family friendly, three to six bedroom homes nestled near the Rose Gate community park.
Artistry offers seven distinctive floor plans ranging in size from 1,955 to 3,676 square feet with Cottage, Tuscan, Spanish, and Traditional architectural character. These one- and two-story homes are designed with spacious great rooms and are equipped with modern kitchens that feature large preparation islands which work well for everyday living and gathering.
We invite you to share this eNewsletter with your
family and friends to keep them informed as well.
To learn more, please visit FCBHomes.com or call 209.373.2600
FCB Homes
More of everything you love.
All information subject to change. TWA: 04062015 – FCB Homes . 10100 Trinity Parkway, Suite 420, Stockton, CA 95219 . 209.957.8112