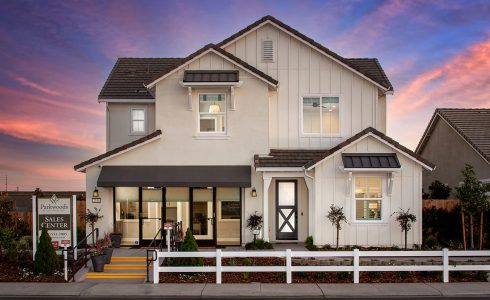 Home Warranty vs. Homeowners Insurance: What's the Difference?
Nov 15, 2022
Your home is one of the largest investments you'll have so protecting this asset is important. So how do you protect this investment? With a combination of a home warranty and insurance.
Sometimes these terms are used interchangeably but they cover different aspects of your home. You can have both policies without overlapping coverage. If you're wondering how they differ but still work together to protect your home, read on.
What is home insurance?
Home, or homeowner's, insurance protects you from life's what-ifs. It provides coverage for accidental damage to your home and belongings in case of natural disasters like storms and fires, and other incidents like theft. If a thief takes off with your valuables or a tree falls through your living room, your insurer will cover the cost up to your policy limits beyond your deductible.
Most policies cover the interior and exterior of your home and personal belongings and provide general liability coverage in case of injury or property damage. Your mortgage lender requires carrying an insurance policy as a term of securing financing. Home insurance is a crucial bit of protection and we discuss the importance of home insurance in more detail in this blog post.
What is a home warranty?
A home warranty pays for the repairs and replacement of certain appliances like dishwashers, ovens, refrigerators, and systems like HVAC, plumbing, and electrical in your home caused by normal wear and tear. As much as we'd like them to, appliances and home systems do not last forever. Eventually, they will need to be repaired or replaced due to age. That's where home warranties shine.
Home warranties are helpful for limiting the potential costs of repairs or replacement of your appliances and home systems, which can be expensive. Another benefit is the time savings from having to research service providers when you need a repair. Your warranty provider will send trusted service contractors to help assess and repair the issue.
Do I need a home warranty?
Unlike insurance, home warranties are entirely optional. Home warranties are helpful if you purchase a resale home. Likewise, a home warranty may not be necessary if you purchase a new construction home for at least a few years. In fact, at FCB Homes, we pride ourselves on our commitment to quality our homebuyers can see and feel. That's why we stand by our work and provide a one-year builder warranty. You can rest assured knowing you've purchased a quality home.
Home warranties and insurance are a homeowner's best tools for protecting their home and its contents. They work together so you can have peace of mind and fully enjoy your new home.
When you're ready for a new home, we're ready to help. Visit us online at FCBHomes.com to learn more about our new home communities in Lodi and Riverbank, view our home designs, and more. We look forward to welcoming you to your new home.