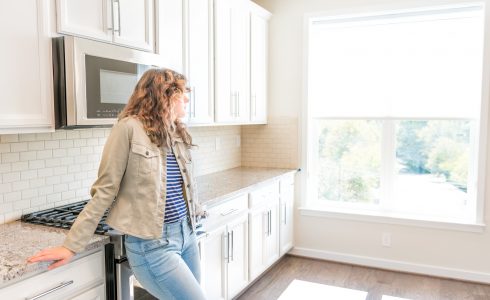 First-Timers Club: How to Buy a House
Dec 6, 2022
Buying a house is a big investment, and for many people, it's the biggest investment they'll ever make. It's also a major financial decision that shouldn't be taken lightly. If you're a first-time homebuyer, the process can be daunting. With some preparation and know-how, you can be on your way to owning your dream home in no time. Here's an overview of the steps involved in buying a new home for the first time.
Figure out what you can afford
The first step in any home buying process is to figure out how much you can afford to spend. This includes taking into account your current income, debts, and other financial obligations. Once you have a good idea of your budget, you can start looking for homes in your price range. Remember that you'll also need to factor in additional costs like closing costs, moving expenses, and furnishing your new home.
Get pre-approved for a mortgage
Once you know how much you can afford to spend on a new home, it's time to get pre-approved for a mortgage. To do this, you'll need to submit some financial information to your lender including tax returns, bank statements, and proof of income. Once you're pre-approved, you'll have a better idea of what kind of interest rate you can expect to pay on your loan and how much money you'll have to put down.
Find the Right Real Estate Agent
A good real estate agent will be invaluable during the home buying process. They can help you find homes that fit your budget and lifestyle, give you advice on what to look for in a new home, negotiate on your behalf with the seller, and handle all of the paperwork involved in buying a home. When interviewing agents, be sure to ask about their experience working with first-time homebuyers, as well as their knowledge of the local market.
Start looking for homes
Now comes the fun part: shopping for your new home! Start by narrowing down your search to a few neighborhoods or areas that fit your budget and lifestyle. Then, start looking at homes online and touring homes that catch your eye. When you find a few homes that meet your needs, it's time to start thinking about making an offer.
Make an offer and negotiate the sale
Once you've found the perfect home, it's time to make an offer! Your real estate agent will help you write up an offer that takes into account things like the recent sale prices of similar homes in the area (known as comparables), any repairs or renovations that need to be made, and any other special circumstances involved in buying the property (like if there are multiple offers on the table). From there, it's up to the seller to accept or reject your offer—fingers crossed they accept!
Don't be discouraged if the seller rejects or counters your offer. It's common for there to be some back-and-forth before both parties come to an agreement. Your real estate agent can help you prepare a counteroffer that's still within your budget.
Close on your home and move in!
Closing is when everything finally comes together and you officially become the owner of your new home! Before the closing day arrives, there's still some paperwork that needs to be taken care of—ordering a title search and obtaining title insurance (to protect yourself from any potential ownership claims against your new property). Once that's all set though, it'll be time to sign on the dotted line and officially call your new place "home." Congratulations!
Buying a house is a significant investment but with some preparation, research, and professional help, it doesn't have to be overwhelming. By following these simple steps, you can be on your way from being a first-time homebuyer to a homeowner in no time.
Once you're ready to start looking for your new home, visit FCBHomes.com to learn more about our new home communities in Lodi and Riverbank.