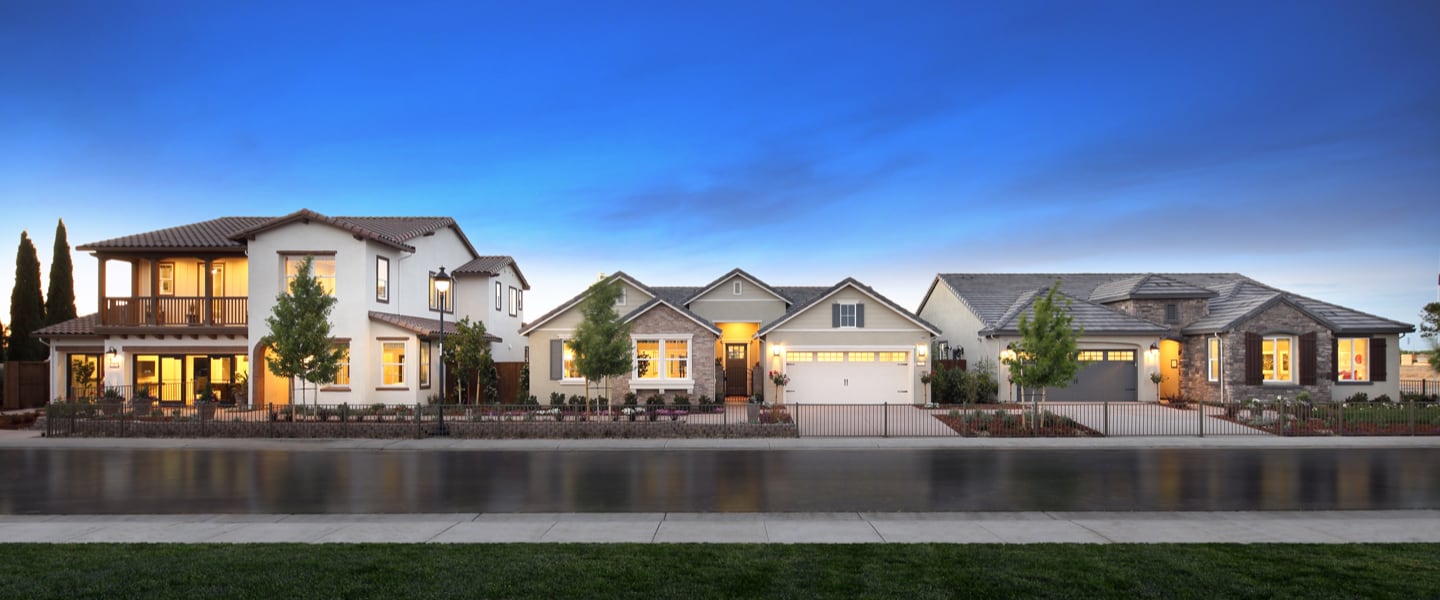 FCB Homes Named Business of the Year
Feb 12, 2018
Lodi – FCB Homes was named Business of the Year at the Lodi Chamber of Commerce's 95th Annual Meeting and Awards Ceremony on February 1, 2018.

Tom Doucette, President, represented FCB Homes as he accepted the award from Lodi City Manager Steve Schwabauer.  Schwabauer highlighted the strong sense of community FCB Homes brings to every project.  "The quality of their neighborhoods show they care deeply about what they build."

Doucette and George Gibson started FCB Homes 27 years ago with five other Lodi businessmen.  The company has grown to one of the largest private homebuilders in the region, building over 4,400 homes in 10 valley cities and closed more new homes in San Joaquin County in 2017 than any other homebuilder.

Doucette attributed the company's growth and success to fulfilling their commitments and building a reputation as a reliable and trustworthy business partner.   "We're optimistic about our future because of the values we share with our contractors and the array of other professionals we collaborate with every day," said Doucette.  "We are excited about the new neighborhoods we're planning, and we're confident they be great places to live in the years ahead."

FCB Homes was named Best Homebuilder in San Joaquin Magazine's 2017 Best of San Joaquin, as well as Best Development in the Lodi News Sentinel's 2017 Reader's Choice.  FCB Homes has won numerous industry awards over the years including national recognition for customer service from the independent rated service Eliant.