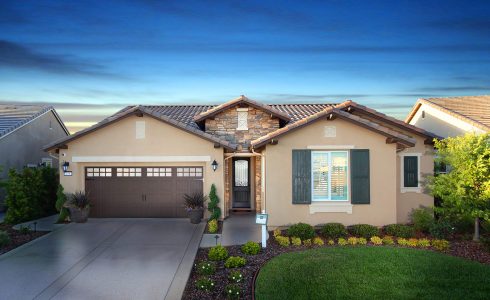 Factors that Affect a Home's Value
Apr 19, 2022
Understanding how certain factors can affect home values is important for both sellers and buyers. Sellers want to make sure they're able to sell for the highest value possible while buyers want to make sure they don't overpay.
Every home is different so property valuations can vary based on a lot of factors. Here are a few key factors that can affect your home's value.
Location
The phrase "location, location, location" is oft-repeated for a reason. A home's location is one of the most important factors in determining a home's value. You can renovate a home to make it exactly what you want but you can't change the location (aside from moving the entire house but that's an entirely different conversation). The primary indicators appraisers consider are the overall neighborhood desirability, quality of local schools, employment opportunities, and its proximity to amenities like highway access, mass transit, shopping, entertainment, and recreation.
Age and condition of the home
Newer homes tend to return a higher valuation, thanks to modern amenities that require less maintenance and upkeep and newer infrastructure. Since these items are newer, they're less likely to break down or need repairs, which can save buyers money. However, don't assume you'll lose value just because your home is older. Well-maintained homes will always be worth more. You can still improve your home's value by making sure critical systems like the foundation, roofing, and HVAC are in their best working condition.
Home size and usable space
A home's size does have an impact on its valuation, with the usable living space heavily favored (important to note: garages, unfinished basements, and attics aren't included in usable square footage calculations). Bedrooms and bathrooms tend to be valued the highest, so the more beds and baths your home has, the better.
Renovations
Modifications made to a home through renovations can significantly increase a home's value, especially in older homes. Remember that not all renovations carry the same impact. It's worth researching to see which renovations will provide the best return on investment in your market. You don't want to over-improve your home and find out you won't be able to recoup the cost when it's time to sell.
Price of comparable homes
Realtors and appraisers often look at comparable homes, or comps, to estimate the value of an individual home. Comps are recently sold homes in the neighborhood that are similar to yours in size, age, and amenities. No two homes are exactly the same but comps often provide a baseline to begin a valuation and setting a sales price.
Property valuation is not an exact science but working with experienced real estate agents and appraisers is beneficial.
FCB Homes builds new homes that offer more of everything you love: more style, craftsmanship, and innovation. With strong roots in the Central Valley, we're sure you'll be able to find the right home for your family. When you're ready to buy a new home in Lodi and Riverbank, visit us at FCBHomes.com to learn more about our new construction homes.