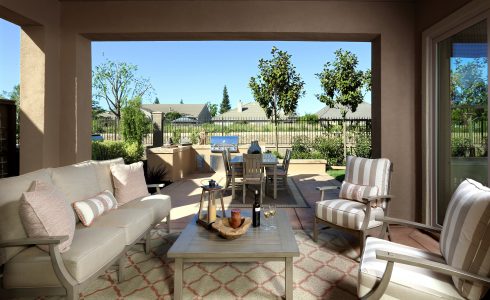 Design Trend: Outdoor Living Spaces
May 3, 2017
Outdoor living spaces have become one of the most coveted features homebuyers want in their new homes. Many homebuyers are looking for comfortable outdoor area where they can entertain, dine alfresco, or just hang out.
Conventional design trends used to be "bring the outdoors in" but increasingly homeowners are flipping that idea on its head and bringing the inside out. Today's outdoor living spaces are now an extension of the house, from living rooms to dining rooms and even full-service outdoor kitchens.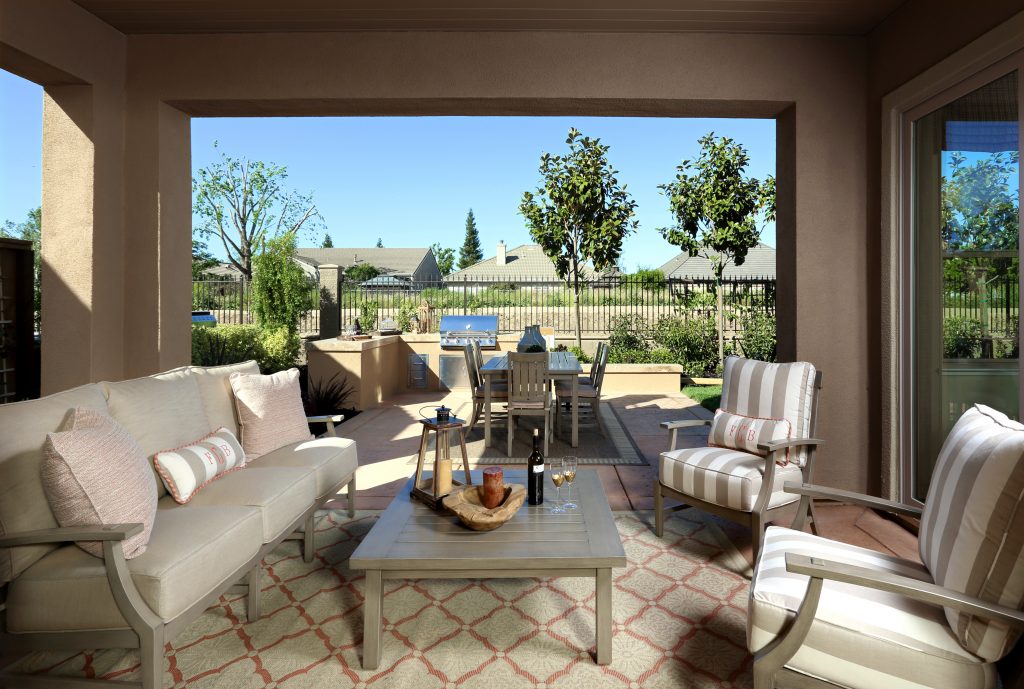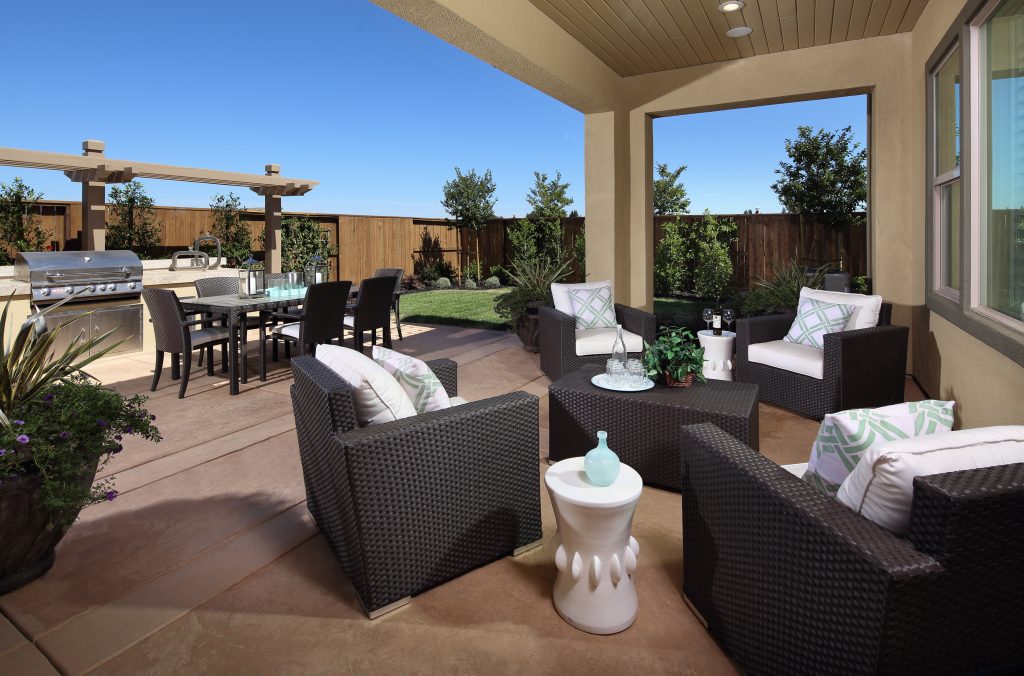 Spending time outdoors is important for your health and well-being and an outdoor living space is a great way to experience and extend your home in a new way. Many of our floorplans include an optional California room, an outdoor space that is connected to the great room by sliding doors, blurring the lines between indoors and outdoors.
The California room is a great way to extend your home for entertaining but also as another place to relax and refresh outside. It's more than just a patio; it can feel more like an extra room of the house where you can use for spending time with family, parties and gatherings, or just for enjoying Lodi's mild, Mediterranean climate, with its warm days and cool evenings throughout the year.
We invite you to view our homes at Rose Gate and Orchard Lane that offer a California Room and make one of them yours today.