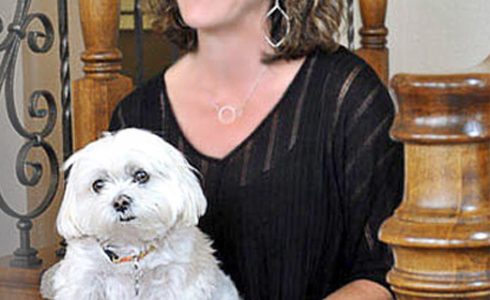 An Interview with the Designer
May 6, 2015
Barb Ford, of FORD & ASSOCIATES, discusses the interior design process behind the first model homes for Rose Gate, at the Jubilee community. Her firm is a multiple award winning, full service interior design firm with nearly 20 years experience in residential, model homes, clubhouses, and winery design. "We listen acutely. That's what you are trained to do when you are designing a new model home project, pouring over every little fact and nuance of what that prospective customer could ever hope for or need in their living space. And then you design for their dreams."
Q: How does a floor plan influence your Model Home design choices?
We love collaborating on FCB model homes. The Jubilee floor plans have well sized rooms that allow furniture and traffic flow to work seamlessly.  We work as part of a team with the builder on details that will enhance the quality and livability of each home.
The Jubliee models will appeal to a wide range of buyers, featuring open-concept floorplans with an emphasis on indoor/outdoor living. Large great rooms and spacious kitchens allow us to create a casual comfortable lifestyle for the homeowner.
Influences from Pottery Barn, Restoration Hardware and Crate and Barrel will showcase the family-friendly, casual lifestyle that we envision for the buyer at Jubilee.
Q: What are the most important trends in interior design this year?
Tones of grey have become the new neutral palette, replacing the old browns and golds. Clearer colors are
combined with whites to create a fresh, crisp palette. Furnishings are more casual and mixing finishes and styles is now commonplace. Recycled has become important in furniture, mixing it up with traditional and modern styles of furnishings.
Finishes for tiles have come great strides in the last couple of years! Glass, porcelain and solid surfaces come in an array of designs that have become very affordable to the homebuyer. Tiles that look like wood and glass used with stone and metallics creates unlimited possibilities to create the look you dream of for your home.
Q: What makes these Home plans so livable for young families?
These homes will emphasize how people live.
There are no unusable living rooms, every space in these homes is planned for continuous use! Large great rooms, spacious kitchens, islands that offer seating for casual eating, walk-in pantries, craft areas, wonderful master bathrooms and walk-in closets…very livable homes!
They offer great interaction with outdoor living that is ideal for entertaining and family lifestyles.